If you like my avocado boats recipe, you might be interested in using a new spice I found at the store. It's made by 'Tajin'. I love it on potatoes and added to guacamole I make every few days. I think this is a 'Mexican' spice. It's truly great tasting…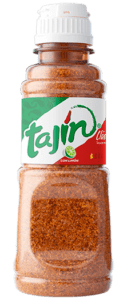 Ingredients: 'Tajín Clássic Seasoning is a unique chili lime seasoning blend made with mild chili peppers, lime and sea salt. It's the perfect ingredient to elevate the flavor of fruits, veggies, drinks and more [1]'.
'A 69-year-old man with type 2 diabetes, hypertension and stage 3 chronic kidney disease (CKD), hyperphosphataemia and borderline hyperkalaemia presented to an office visit interested in changing his diet to improve his medical conditions. He adopted a strict whole-foods, plant-based diet, without calorie or portion restriction or mandated exercise, and rapidly reduced his insulin requirements by >50%, and subsequently saw improvements in weight, blood pressure and cholesterol [2]'.
The above citation stuck out to me because I am about to turn 69. I believe what made me live to this age is eating 80-90% plant based whole food diet. Therefore, one could say this way of eating caused me to get healthier, lose 50 pounds and will likely further increase my lifespan.
If you eat the majority of your meals plant based whole food, you want it to taste good. Even though I eat simply, I look forward to all my meals. I don't hesitate to use salt and pepper and numerous other spices. When you use a little, I don't believe that hurts. It does though bring much more flavor to your food. And, if a spice makes you eat more plant based whole food, how bad can that be?
Source- 1 'Tajin'.
2 Campbell, Thomas M, and Scott E Liebman. "Plant-Based Dietary Approach to Stage 3 Chronic Kidney Disease with Hyperphosphataemia." BMJ Case Reports, BMJ Publishing Group, 23 Dec. 2019, http://www.ncbi.nlm.nih.gov/pmc/articles/PMC6936381/.
Note- before you change your diet consult your doctor.